Our Accounting and Audit Procedure
To provide accurate and useful data for the Board and staff we hereby attach our Financial Statements for the previous years.
The Board of Trustees appoints the Auditor/Examiner at the AGM, or at other times when circumstances require.
The Treasurer, in conjunction with the Finance Officer where appropriate, ensure that all financial records, supporting documentation and reconciliations are accurately maintained, up to date and easily retrievable for analysis and examination purposes. The Treasurer prepare timely and accurate year-end accounts in the appropriate format with the required supporting working papers and relevant reconciliations.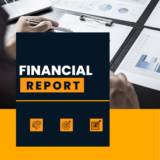 Click to download